Big Basin : among the big trees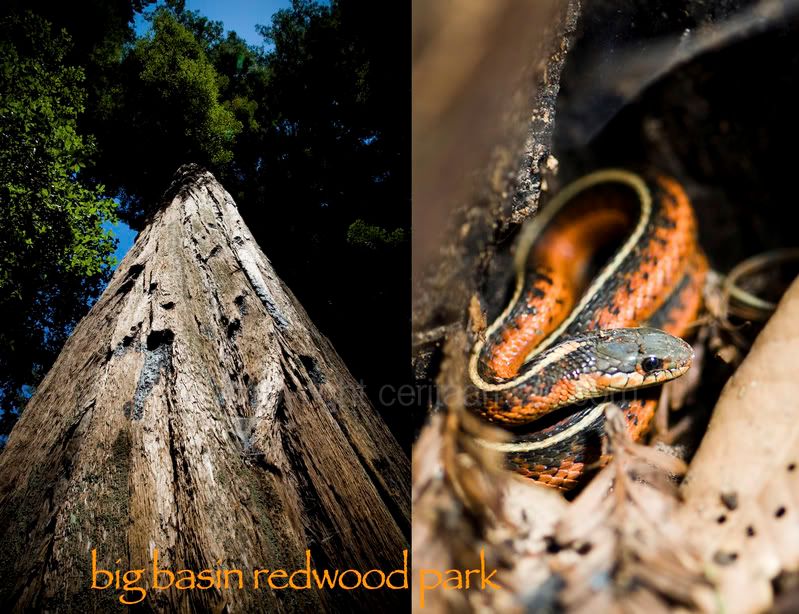 With temperature soared in California we were heading to Big Basin Redwood Park. While Mr. C been gallivanting this area a couple of time, it was the first visit for me. Yes we're choose this because we haven't decide to go to camping anywhere in this state, and with lots trees guarantee we will not ended up dehydrated than ever (apparently this is a good excuse for Mr. C as he got heat stroke last time went cycling).
Packed with sandwich we went dribble a little loop. Started from
Sequoia Trail from Park HQ
then off to Meteor Trail to join Middle Ridge Road. Easy peasy walks. Some points we stop to take picture trees and finger size snake -the only animal we've spot that day apart from birds.
I have
been busy cooking
recently. Owww...and
doing food photography
as well. So yeah I might take some off for adventure stuff. But the good news is my outline about book of backpacking been agreed by publisher. It's right time to hiatus.
Sad news : about
Pungkas Tri Baruno
20 years old Indonesian climber died in Denali National Park. Condolence to family and this country.
Labels: travelling, usa