Get Touching the Void Movie !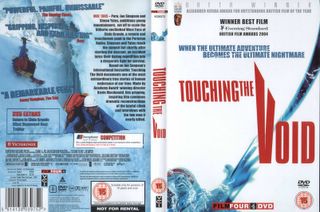 Touching the Void DVD
Ini ngga rugi !!! Bagus banget soalnya dan ada interview dengan si pelakon utama (Joe, Simon and Richard and off course the donkey !)
Durasinya cuma 100an menit tapi mencekam banget. Terutama hari2 di saat Joe harus berusaha hidup. Ia pun bercerita dengan tetesan air mata ketika mengingat moment itu. Klo mo ngopi boleh cuma ijin aku dulu ya....
Labels: mountaineering